Business Strategy & IT Planning
Strategic objective is very important for enterprises, which represents the direction and strategy of business future development. But if the strategic goals cannot be effectively decomposed, IT support cannot play a role, thus the final strategic objectives cannot be achieved efficiently.
After taking three-year business development strategy into consideration, Breakingpoint professional consulting team decomposes and establishes the annual IT support and specific action plan, including planning and operation, system construction, daily operation and maintenance management plan, annual overall management performance and individual project ROI analysis and forecasting, organization and business process system planning, the annual training plan for team & personal skills, and personal growth path planning.
Organization Design for IT Team
From the industrial age to the Internet age, enterprises have entered an environment with full market competition. Team that can only fulfill the traditional business IT construction has been unable to support enterprise management the new era. Effective enterprise information construction requires an IT support team in line with the internet age.
Our professional consulting team helps traditional enterprises to establish an IT team that can support for Internet business model and digital business system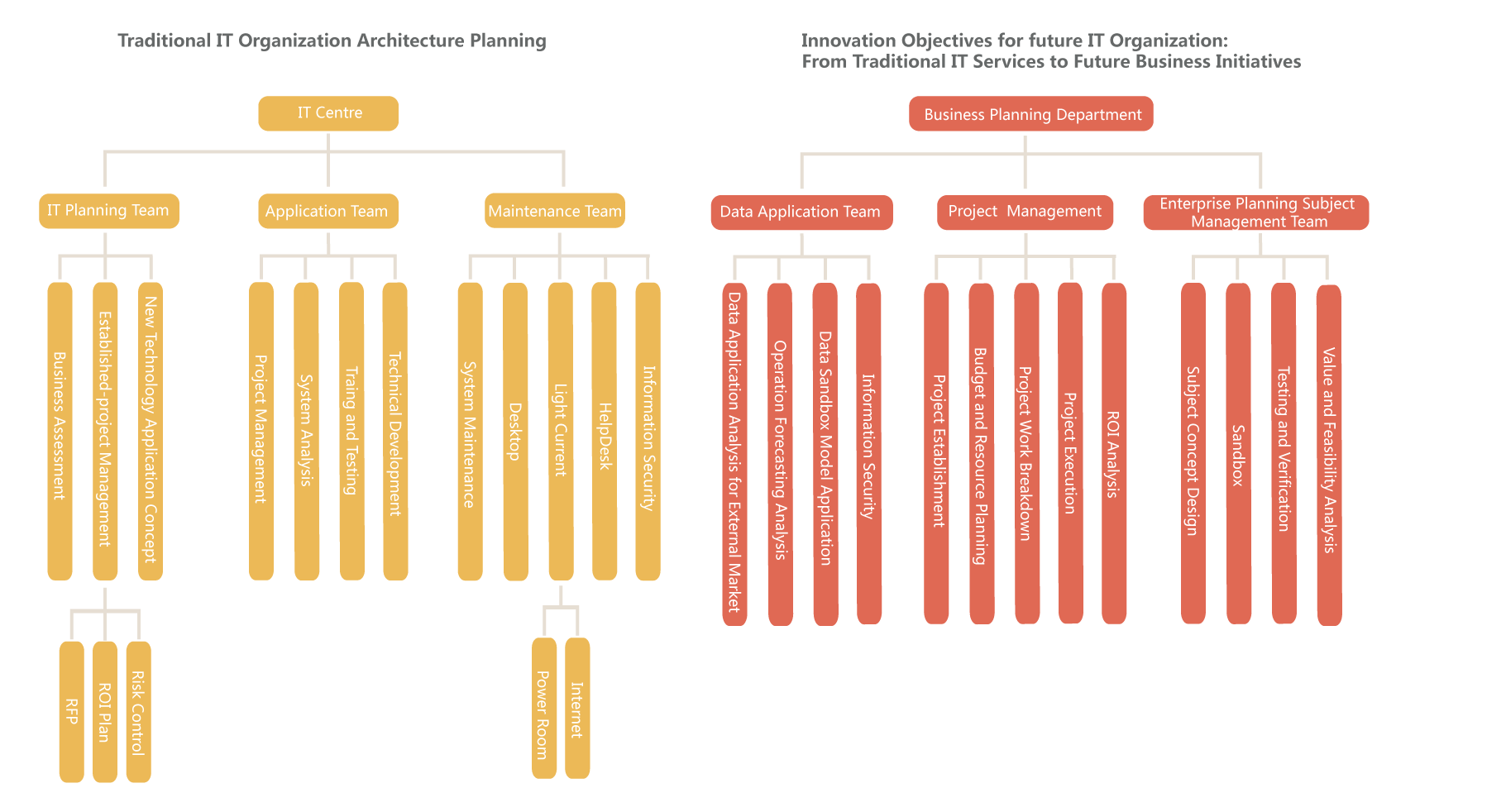 PMP & ITIL
Standardized project management and maintenance system is the powerful guarantee of maximizing the the enterprise information value.
Our professional consulting team helps enterprise IT team to achieve standardized and systematic IT management via PMP and ITIL system, escort for Enterprise IT construction.
Risk Control & Value Assessment
During information construction, it is very important to realize how to differentiate the effectiveness of business needs and achieve a reasonable balance among the value triangle including project cost, income, time planning etc., so as to reduce the risk of the project, to achieve the value of the informatization construction, and to avoid the blind investment and waste.
Our professional consulting team fully support companies project teams to complete risk control and maximize the project value all the way from the project establishment analysis to the full project life cycle analysis.